DC Filmmaker of the Month
Feature script advances to Semi Finals
The Pick Up awarded Best Short Film
Awards for The Pick Up! Cineffable - the Paris Lesbian and Feminist Film Festival celebrated their 30th anniversary in 2018 and the audience awarded The Pick Up best short fiction film. In Montreal at the image+nation Film Festival, the awarded The Pick Up Best Best Short Film. And in Carbondale, Illinois at the 41st Big Muddy Film Festival the Jury Awarded The Pick Up an award for Screenwriting. Merci!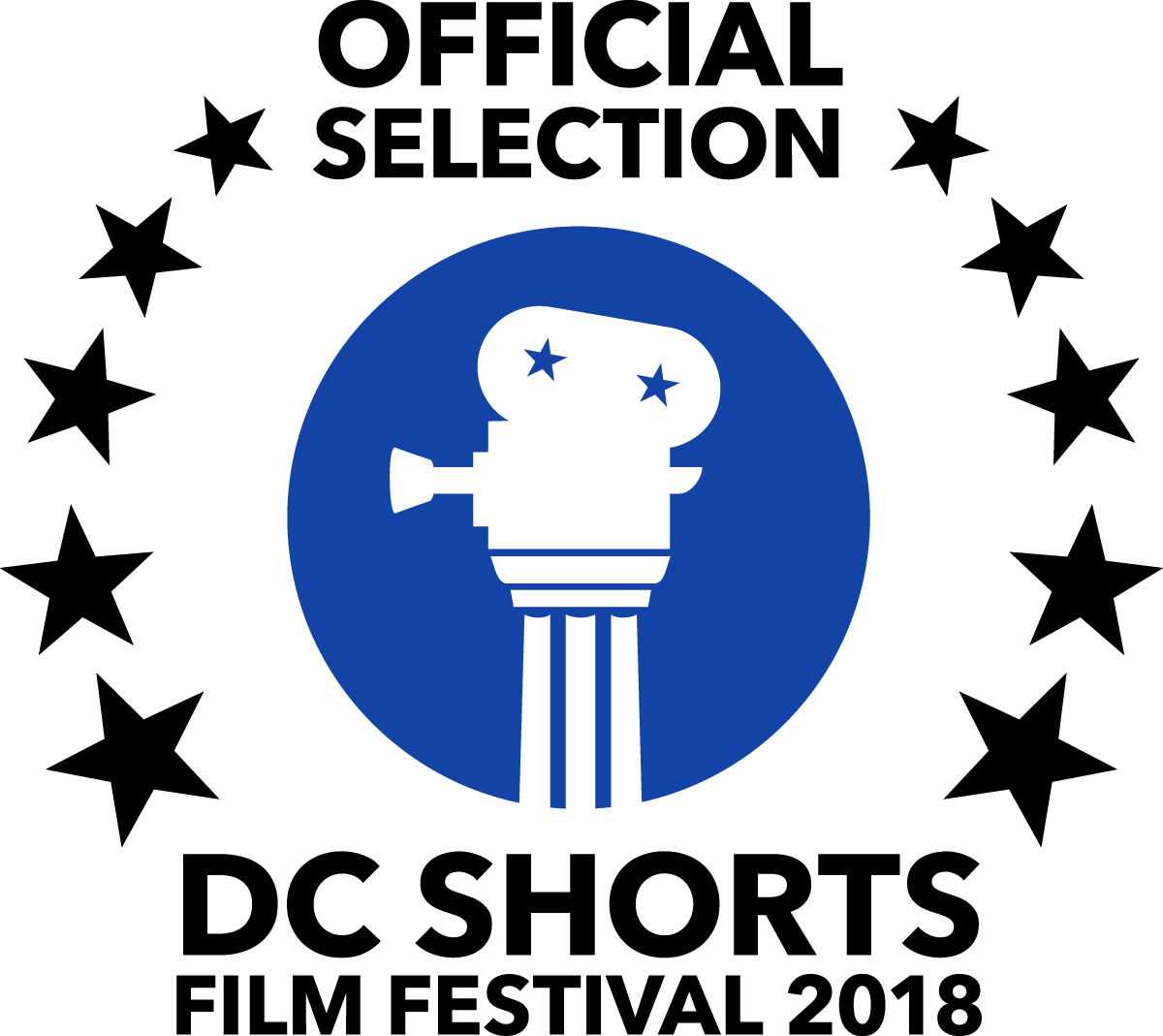 Festival Screenings of The Pick Up
Suns Cinema screening curated films by G6. Giovanna curated a night of films by Agnès Varda (The Gleaners and I), Chick Strand (Fake Fruit Factory) and a tribute to Carolee Schneemann, Barbara Hammer and Gunvor Nelson by Lynne Sachs. The work expressed intimacy, tactility, imperfection and love. March 13 2019, Suns Cinema, Mt. Pleasant, Washington, DC.
Barry Lyndon at the Smithsonian Museum of American Art Revisit this twisted classic. Giovanna gives a pre-screening discussion of the film. June 16th, 2018, McEvoy Auditorium, Smithsonian American Art Museum and the Renwick Gallery, 800 G Street NW.
Suns Cinema screens Giovanna's Experimental Documentaries Tuesday March 6th, 2018 local DC cinehouse, Suns Cinema, in Mt. Pleasant screened a collection of Giovanna's experimental documentaries BeauteouS: Stephanie, hand-some, and a newly remastered version of Period.
Technicolor Was Never Meant to Be So White a discussion about the lack of racial diversity in film organized by Roosevelt Institute at George Mason University. Scheduled for a week before the Oscars, this event centered on the causes and effects with panelists who examine the social, historical, and political aspects of diversity in film, and discuss how this issue can be improved in the future. George Mason University, February 27, 2018. http://gmufourthestate.com/2018/03/05/technicolor-explores-the-diversity-in-film-industry/#sthash.Nd2pNLfO.Wno2LSqk.dpbs
Voice of America interviewed Giovanna again this year, as a follow up to their #OscarsSoWhite conversation and MOONLIGHT WIN from last year.

Mason professor assesses state of the Oscars, "The entire film industry is being called out right now on account of white supremacy and racism, on account of sexism and sexual violence, and on account of pay inequity," said professor and filmmaker Giovanna Chesler, director of George Mason's Film and Video Studies Program. "In the Academy's nominations and in this awards season overall, we are seeing some response to and some impact of these movements." https://www2.gmu.edu/news/495871
Triumph of the Shill
Giovanna shot a film with artist Nina Berman during the 2017 Inauguration weekend of 45. TRIUMPH OF THE SHILL remakes Leni Riefenstahl's 1935 Nazi propaganda film. The DC Premiere of SHILL took place Saturday Feb 17th at the DC Independent Film Festival with Director Nina Berman and our DC based crew. In November 2017, SHILL premiered at Ft. Lauderdale Film Festival, Anthology Film Archives in New York, and the Portland Film Festival. More screening info here: http://www.triumphoftheshill.com/
Rosebud Film Festival - Sunday January 28th, Arlington Independent Media
Panel "Student Filmmaking: From the Classroom to the Real World!" - Is film school for me? How do you transition from the classroom to the real world? Come hear from Giovanna and other professionals who have done it. This panel will feature a mixture of film school professors and former Rosebud winners who have continued making feature films post-graduation. The discussion is not just for students, but indie filmmakers who want to improve themselves in the collaborative craft.
October + November screenings for Java
In November, we travel to Montreal for image+nation Festival Film LGBTQueer. In October, we brough Java to the Tampa International Gay and Lesbian Film Festival (October 11th) and the Washington DC Reel Affirmations International Gay and Lesbian Film Festival (October 21st). Check out the Java page for more information.
Ethics in Documentary Filmmaking Workshop
August 17th, Docs in Progress, Silver Spring, MD
Join me for a frank, confidential and off-the-record workshop about ethical challenges in documentary filmmaking. I'll discuss ethical considerations facing non-fiction storytellers. Attendees will be invited to ask questions, raise concerns, and consider real examples of common moments where filmmakers face ethical dilemmas. This workshop and conversation is intended to provide guidelines and tools. Registration and more info.
Screenings of JAVA
Our latest short film, Java, premiered in competition at Richmond International Film Festival on March 4th, 2017. Actors Drae Campbell (Jet) and Rebecca Wahls (Diana) joined Giovanna and Producer Lisa Thrasher at the Q&A. Additional screenings have followed at Kashish Mumbai's Queer Film Festival in India (May 24th, 2017), Opening Night of the Boston Wicked Queer Film Festival (March 30, 2017) in front of the feature Signature Move. Read about Java in this Fairfax Times article that covers our film as a Mason Film Lab co-production.
Giovanna interviewed by Voice of America on this year's Oscar race
"Oscars Reflect Talent, but Also Money and Politics" February 13, 2017
by Penelope Poulou
Giovanna Chesler, director of the Film and Video Studies program at George Mason University in Virginia, says that as in any other campaign, robust advertising and a large amount of money can have as much influence as artistic merit in securing a film's road to the Oscars.
As a documentary producer herself, she says when she worked on a film she and her team were considering promoting for Oscar consideration, she knew that it would cost about $50,000 just to secure the screening of the film in core markets during the Oscar season. This money does not cover additional expenses for advertising and promotion.
Chesler says she has renewed faith in the Oscars because, as she puts it, "in this year's nominees you see more talent reflected, not just the marketing ability of the industry."
Video interview with VOA News
Spirits of Rebellion Screenings
As Director and Associate Professor of Film and Video Studies, Giovanna was featured in a cover story on the program, its students, and the FAVS focus on crafting a film program around gender, equity and inclusion in Spirit Magazine.
October 26 9am - 10am Baltimore, MD presentation "Finding Sweet Spot in Film Pricing and Purchasing at National Media Market and Conference

September 28, 730pm - GMU Visiting Filmmakers Series with Christine Vachon, conversation with Giovanna Chesler, Johnson Center Cinema, Fairfax, VA. Tickets here through Women in Film and Video - DC.

August 1- 5: University Film and Video Association Conference, presentation of JAVA - feature screenplay, Membership workshop on Diversity and Inclusion, formal responses to UFVA member screenplays, Gender Caucus Workshop
The New York Times propels Period
In April 2007, Period: The End of Menstruation was featured on the front page of the New York Times. Above the fold! This launched international coverage and turned Period into a Cinema Guild top-seller that year.
Out in the Night Reviews and interviews
As a documentary on PBS's nationally televised independent documentary series POV and the Logo network, Out in the Night enjoyed international coverage and acclaim. Here is a selection of interviews and reviews. More can be found at http://www.outinthenight.com/press/
Reviews for BeauteouS: The Trilogy
BeauteouS, BeauteouS: Stephanie and BeauteouS: Giovanna were created as three separate but connected pieces - the BeauteouS: Trilogy, between 2000 and 2002. Three portraits of three sisters and their relations to beauty in three distinct genres: fiction comedy, a documentary portrait and experimental film. As a trilogy, they garnered reviews and screenings.
A Mentour Worth Watching, Alisia Chase in Afterimage
Gay and Lesbian Times, Sept 04
KPBS review of the trilogy Sept 04
Video Librarian Review, April 2004
City Beat, San Diego, review, February 2004